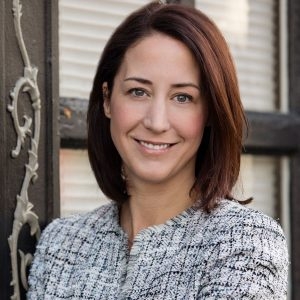 Let's build an efficient, caring and safe family court together.
Joni for Judge!
Family court is a place of big emotions and big decisions. The presiding Judge has a responsibility to set the tone for the families and counsel in their courtroom, which can dramatically effect the trajectory for the family and children involved.
The position of family court judge requires consistent patience, courtesy, tact, courage, firmness, understanding, compassion, common sense and timely orders. Joni Bottorff will accept nothing less than thoughtful discernment and timely resolution for the families of Oldham, Henry and Trimble Counties.
About the Candidate
Joni Bottorff brings a fresh perspective to Circuit 12's bench. What an opportunity to change the family court experience for everyone—where respect, professionalism and urgency are prioritized with keeping children safe.
Contribute
Help us bring back care, prioritize safety and restore hope to the Family Courts of Oldham, Henry and Trimble Counties. Every gift is appreciated, and it is our goal to be the best stewards of these donations. After the election, any remaining funds will be donated to local children's charities.
Vision for Family Court Judge
Provide a healing environment for families and counsel 
Prioritize safety of children above all else
Timely orders for all
Improve efficiency to allow cases to be heard and resolved in a more timely manner
Ensure the best interest of children remains the focus
Reduce needless courtroom entertainment which increases time, cost and waste
Maintain privacy for every case
Genuinely involve trusted partners such as CASA
Offer a healing environment for families in distress
Work professionally with staff and Family Court Bar
Offer resources to families in crisis
About Joni Bottorff
Joni is a seventh generation Oldham Countian, a proud graduate of Oldham County Schools, and is grateful for the opportunity to raise her children here. Joni is a single mom, a business owner, a lawyer, a board member, a volunteer.
Graduate of University of Louisville Louis D. Brandeis School of Law, Juris Doctor, 2006
Owner, Your Land & Title (2021–Present)
Owner, Bottorff Law Group (2016–Present)
Attorney, Pitt & Frank (2017–2021)
Member in good standing of the Kentucky Bar
Member of La Grange Presbyterian Church
7th generation Oldham Countian
Oldham County YMCA Board Member (2018-2020)
Good News Homes Board Member (2018-2020)
Oldham County Public Schools graduate & OCHS girls basketball player
Share your story
Do you have a story to share with your experience in the family circuit court? Joni is all ears to listen. If elected, she will work to make changes in the courts.
To put it briefly, Judge Goodwin has unfairly kept my parenting with my child restricted for 3yrs without just cause. I have been fighting at…
I have a similar story as the ones you have posted and while I wish to remain anonymous, I don't want any other parent to…
Our family court should be the model for other communities.
District 12 is built upon families, and our community deserves a fair court that fosters healthy healing and safe children.
Vote Joni for Judge to bring back care, prioritize safety and restore hope for families in our courts.
"My children were in foster care, and in our home for almost 5 years, before we were allowed to adopt them. It's sad to me how a judge can disregard the laws created to ensure timely permanency for our kids in care. My hope is simply for a judge that respects and follows the law."
"As soon as I saw this I was thrilled! This is what government needs, it's what OC needs, it's what families need! Vote for Joni!"
"Joni knows this area well, her family roots are here, and I can count on her being professional, friendly and personable at the closing table. These qualities will translate well to Family Court Judge!"
"It was so discouraging when Judge Goodwin fell asleep during our hearing. It made me realize how little she actually cared about our child's case. I can't wait for a judge who shows our children the respect and consideration that they deserve."
Primary election is Tuesday, May 17th
Help spread the news by inviting friends!